Boost Rental Property Value with House Renovation Loans in Colorado Springs
Taking care of your rental property is an important investment. You want it to look enticing enough for your prospect tenants and also ensure that their stay is comfortable. If you are having difficulty filling in vacancies, it might be time to look into house renovation loans in Colorado Springs. If you don't take that leap, you might see a negative cash flow within the foreseeable future.
Tips for Renovating Your Rental Property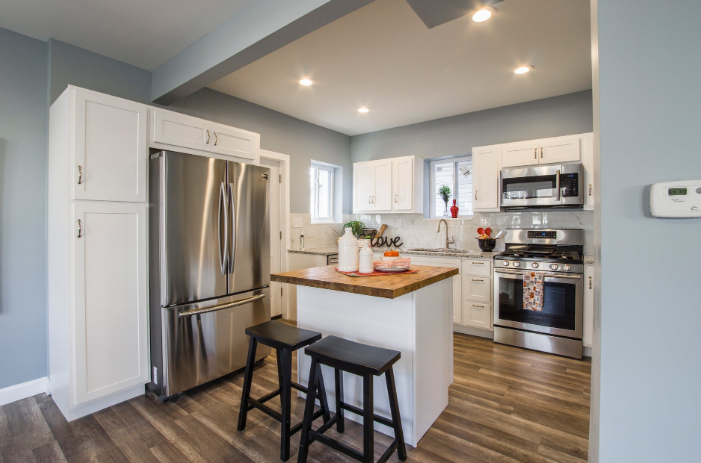 Tips for renovating your rental property (Image Source: Milly Eaton from Pexels)
The mere mention of the word 'renovation' can scare off most investment property owners. It can be daunting, but when you are not generating income from your investment, it is time to reconsider. Renovating should not always be expensive. With proper planning, you can stretch your budget to meet your needs.
Here are some low-cost renovation ideas that can easily give your property a boost:
Repaint your home. A fresh coat of paint can do a lot in terms of making your investment property look more appealing. It also makes it look newer and cleaner. This is a good way to entice potential tenants.
Repair instead of replace. You do not automatically have to swap out any faulty features in the home for a new one. Think about whether you could repair some of them first.
Focus on the kitchen and bathroom. These are two of the most important spaces in the house. Make sure they are in good condition to attract tenants.
Replace damaged fixtures. This is something that can be done with a minimal budget, especially if you shop around to find affordable fixtures. It can also reduce the maintenance required in the long run.
Do something about the outdoor space. When you are renting out a home, it is important to consider the backyard, too. Think about fixing the garage or the driveway. These renovations can add to the curb appeal of your rental property.
Change the tiles on the floor, countertop, or backsplash. These updates can entail a huge one-time cost. But if you have a renovation loan, you can use that money towards making these updates.
Focus on renovation jobs that will impact the long-term quality of the property. This includes fixing the ceiling or roof, and other structural features. This will enable you to maximize the ROI on your building for several years.
When renovating a rental property, the goal is to make it livable and comfortable. You can even charge a higher rent after all the home improvements you've made, making the whole endeavor a worthy investment.
Where to Find House Renovation Loans in Colorado Springs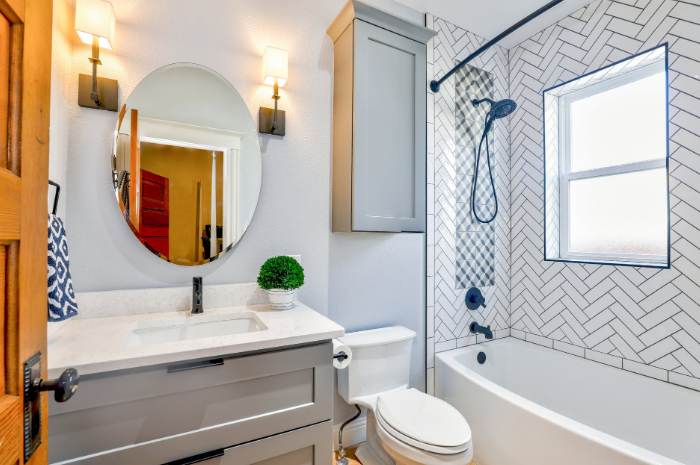 How to renovate your rental property (Image Source: Christa Grover from Pexels)
When it comes to construction loans for renovation in Colorado Springs, you can turn to One Mortgage for that. We are one of the best mortgage lenders in Colorado Springs with a variety of financial products to choose from. Aside from renovation loans, we also specialize in conventional home loans, VA loans, and FHA loans.
Want to know what loan product is the right fit for you? Or do you want to see if you qualify for a home loan? Schedule a consultation with our loan experts today. If you are ready to get started, you can also send your application online.