Maximize Rental Property ROI with Construction Loans for Renovation in Colorado Springs
Finding ways to boost your rental income is an opportunity that you as an investor should constantly pursue. But in order to maximize ROI on your property, you need to make an investment. If you are not willing to dip into your savings, you may consider construction loans for renovation in Colorado Springs. You can leverage this as a way to increase your long-term returns. In order to maximize your investment, you need proper planning so you can identify what types of renovations to do.
Renovations to Improve ROI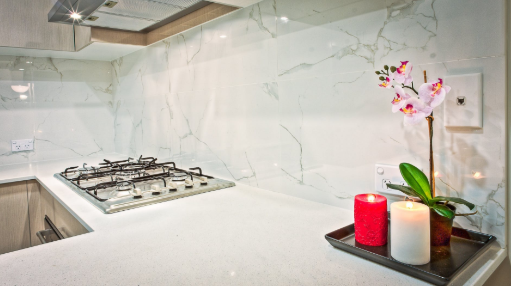 Renovations to boost ROI on rental property
Before you start work or apply for construction loans for renovation in Colorado Springs, do some research first. It might be a good idea to examine other properties in your area. This will help you identify what projects can help boost your property value. When you make the appropriate improvements, this will allow you to compete with other rental properties in the area.
To get you started, here are some renovation ideas to factor into your budget. You can use this information before shopping around for construction loan lenders in Colorado Springs:
Fix any structural issues. When talking about home improvements, you might be focused on aesthetic enhancements. But before you can delve into that, you need to address structural issues first (if any). Check the plumbing, roofing, and foundation of the home. Are they in need of repair? Unless you are able to address those issues, you will have trouble finding people to rent out your property. They are a safety concern so you could see your rental income going down the drain. On the flip side, investing in structural repairs can increase your property's market value (if you decide to re-sell in the future).
Focus on the aesthetic updates to improve functionality and value. There are two specific rooms in the house where this would be applicable: bathroom and kitchen. These are two functional rooms in the home that can impact the quality of living for its occupants. In particular, look at adding storage and fixtures that add to the convenience in the use of these rooms. Even the smallest updates when done right can make a huge difference.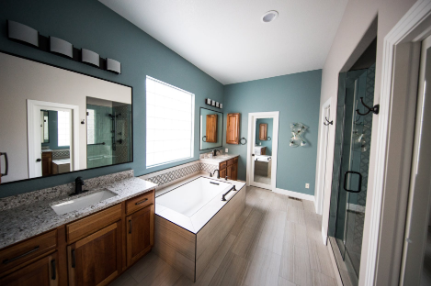 Tips for renovating a rental property
Add parking space. Off-street parking in the form of a driveway or garage is going to make your rental property more enticing. A garage is a bit pricey, so if you have a limited budget, a carport should do just fine. It is important to consider because most tenants would want to have a secure space for parking their vehicles.
Fix the interior lighting. Making improvements to this fixture can significantly improve the aesthetics and functionality of your rental home. It does not need to be costly, too. Be smart about what lighting products you use to replace the old ones and knowing where best to install them.
Where to Find Construction Loans for Renovation in Colorado Springs?
At One Mortgage, you can expect the best rates and loan types to fit your needs. We specialize in house renovation loans in Colorado Springs. If you are ready to boost your ROI on rental property, it is time to invest in them. With the help of the best mortgage lenders in Colorado Springs, we can guarantee that you have access to the financing help you need. Consult with our loan experts or send your online application here.